Lightning DmxControlPro
Lightning DmxControlPro is a simple, yet powerful, native DMX controller for MacOS.
DmxControlPro has 64 channels, 24 presets (submasters) and is available in the Mac App Store for $32.99 The app also includes a cue stack with fade-time control with an unlimited amount of scenes. The app also comes with a fully functional patchbay to cover 1 DMX universe. A nice touch: almost every parameter is controllable by any MIDI device or controller. sss
New in version 2.1 is the possibility to add audio, video and image files to scenes. With an additional video window for a dedicated screen or projection the cue stack covers quite some powerful features.
Lightning DmxControl currently supports DMX interfaces by
DMXKing.com
, Enttec and DMX4ALL. There is also support for ArtNet V3. You'll find a full overview of supported interfaces
here
.
Key Features
- 64 channels
- 24 presets
- Unlimited amount of scenes with support for AV-files. 
- Very simple programming
- All controls are remotely controllable via MIDI
- Save/Load shows to file
- Patchbay to cover 1 DMX universe
Pricing
The Pro version is available for
$32.99
in the Mac App Store.
Supported devices
Currently DmxControlPro supports the following devices:
- DMXKing.com ultraDMX Micro
- Dmx4All.de Mini Usb
- Enttec USB DMX Pro
- Enttec ODE
Screenshots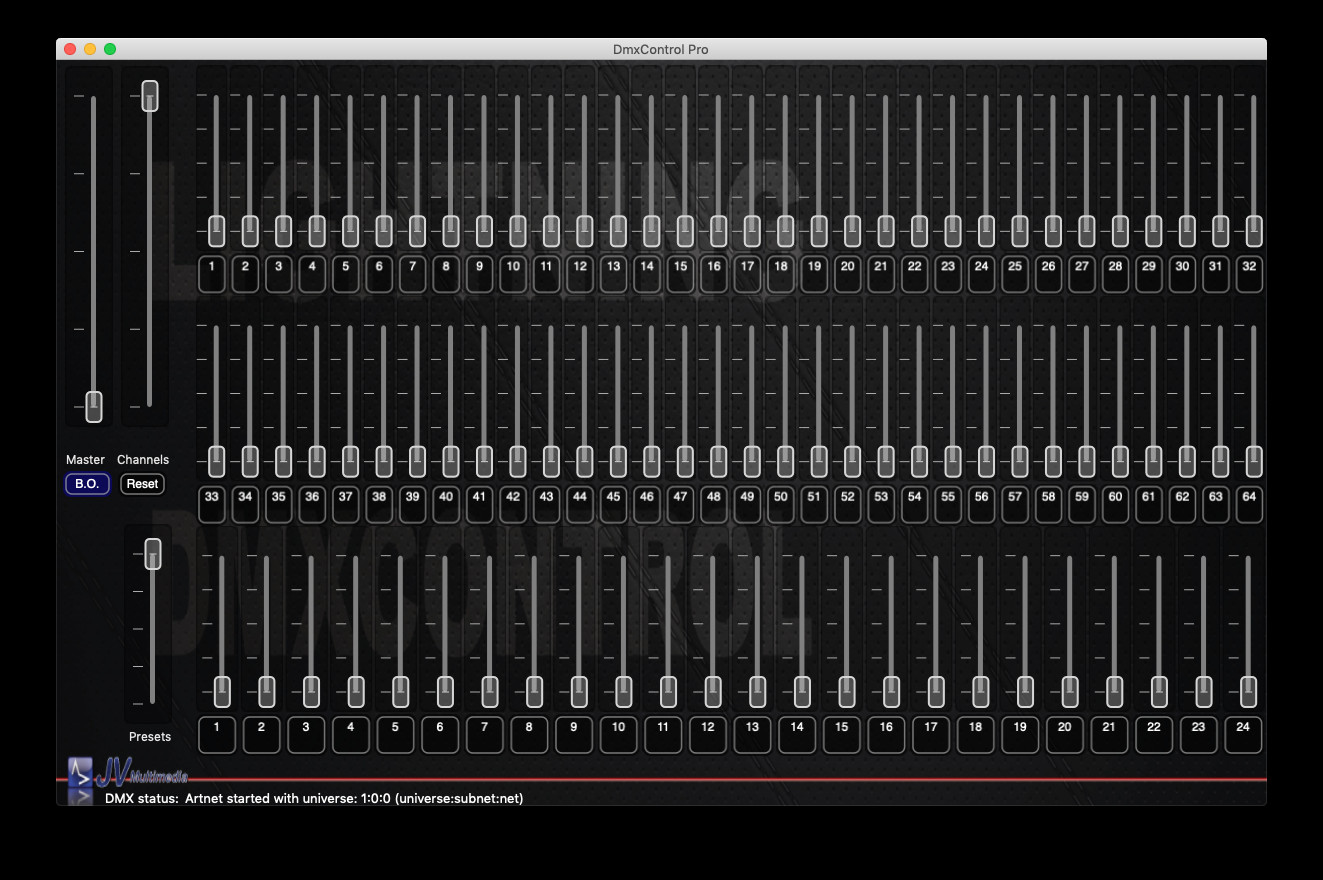 Main window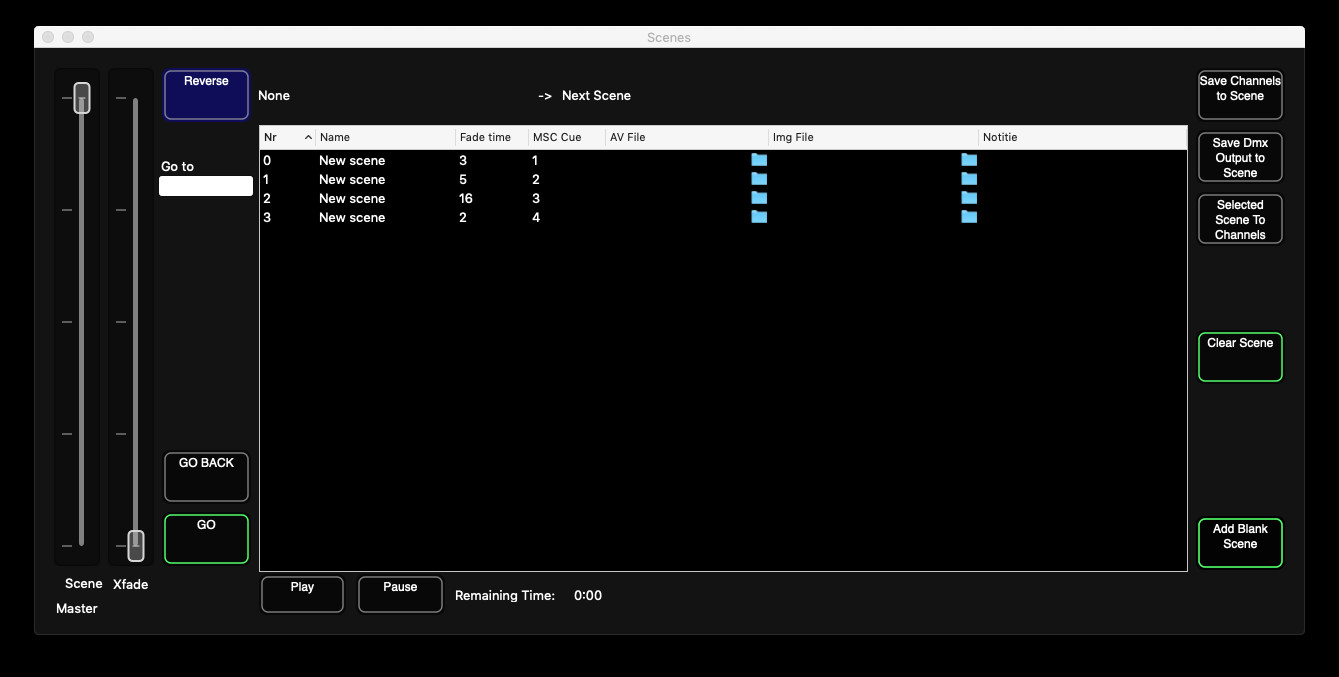 Scene window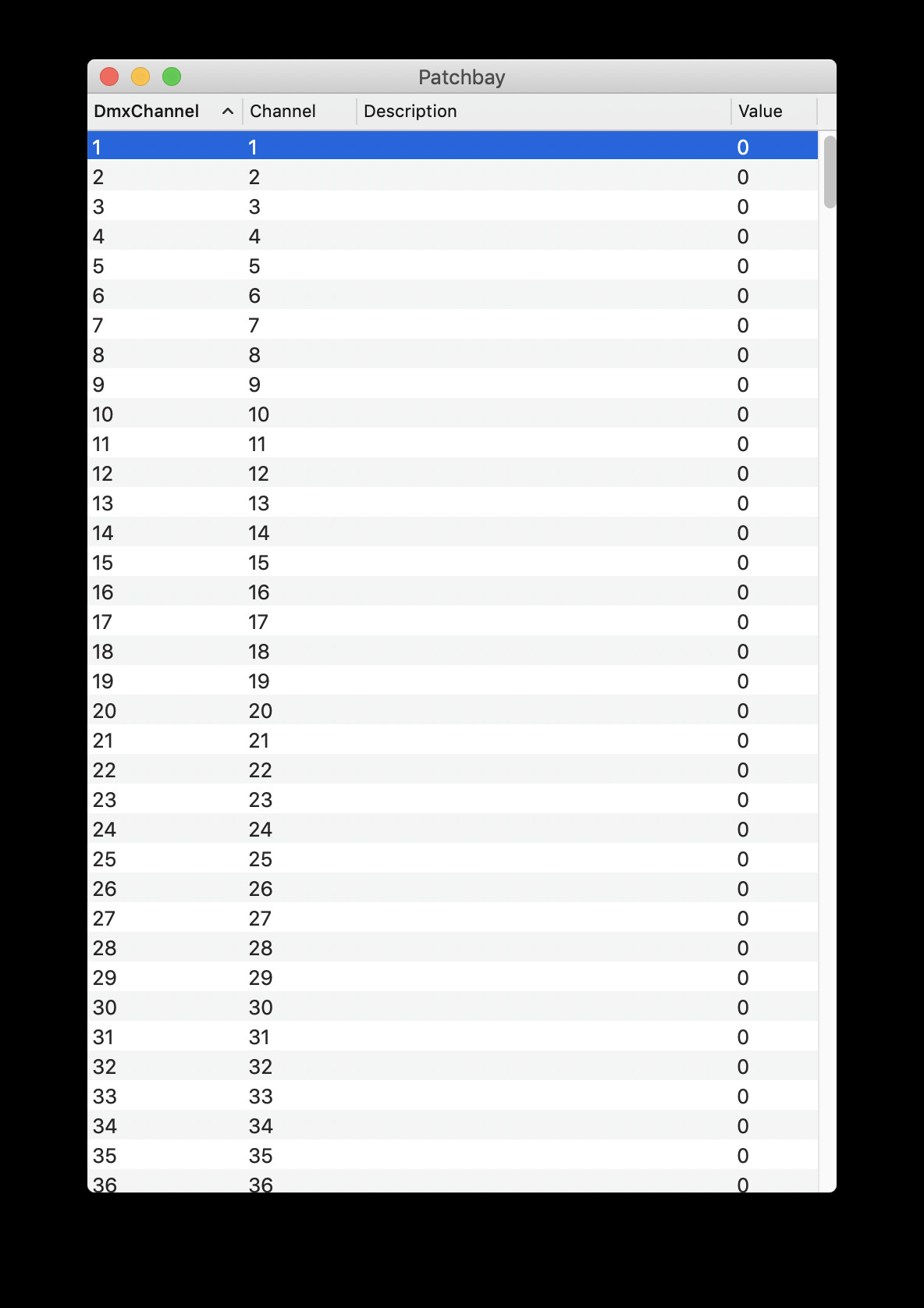 Patchbay