ArtnetDmxRemote
ArtnetDmxRemote is a simple controller for iOS devices to help you with setting up your lights. It connects automatically to DmxControlPro running on your Mac. It can also function as a standalone controller for ArtNet nodes. A 12-channel evaluation version is available for free in the AppStore, the full 512-channel version is available as a subscription of
$0,49/mo
by inApp purchase.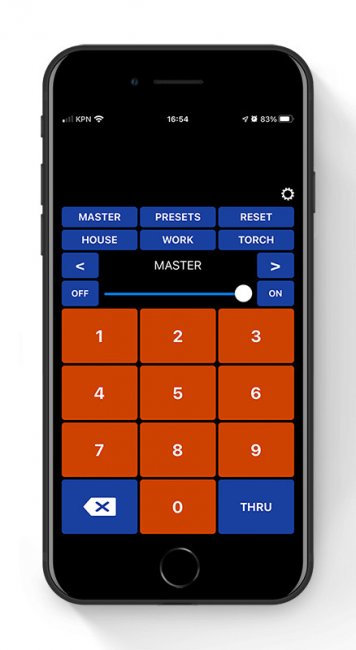 Key features
- No configuration, auto-finds ArtnetNode
- Change DMX channels with 1 slider

- Artnet V3 support (tested with Enttec ODE)
- Dimmable flashlight/torch function from within the app.
- Dedicated buttons for house lights and work lights control
- Freely assignable presets
- Functions as remote control for DmxControlPro

- Evaluation limited to 12 channels, a subscription for the full version is $0.49/mo via inApp purchase. The free version is available in the App Store.